Buy Steel Hoarding
Hoarding consists of solid steel panels which provide a higher level of privacy than Temporary Fencing. Steel Hoarding offers a great standard of security and provides a robust barrier system to keep your site safe, protected and private. Ideal for building and construction sites, Hoarding will ensure that tools, equipment and building materials are kept hidden from view, as well as helping to keep passing pedestrians safe from moving equipment or flying debris, for example. Hoarding will also help to prevent intrusion, damage and theft.
Consisting of steel Hoarding Panels, Hoarding should be constructed using couplers and feet, which will allow you to construct a strong and stable Hoarding system. Hoarding can also be customized with a variety of Hoarding accessories including stabilizing support bars and infill panels, which will enhance the overall stability or privacy of your Hoarding system.
Hoarding is made from high-quality steel which has been galvanised with a zinc coating to help prevent the development of rust. This effectively increases the longevity of the Steel Hoarding Panels. Hoarding Panels are extremely durable and are suitable for multiple uses.
Built to handle the harshest of environments, this Steel Hoarding is completely reusable and has a very long life expectancy.
First Fence also offers ex-hire Steel Hoarding.
Here To Help!
We're here to assist with any questions you have about our steel hoarding or any of the other products we have available. We can be reached by email at sales@firstfence.co.uk, phone on 01283 512 111 or you can speak with one of our friendly team through our online chat service.
Help Centre
To ensure you have all the relevant information about the products you're purchasing, we've published a series of how-to guides: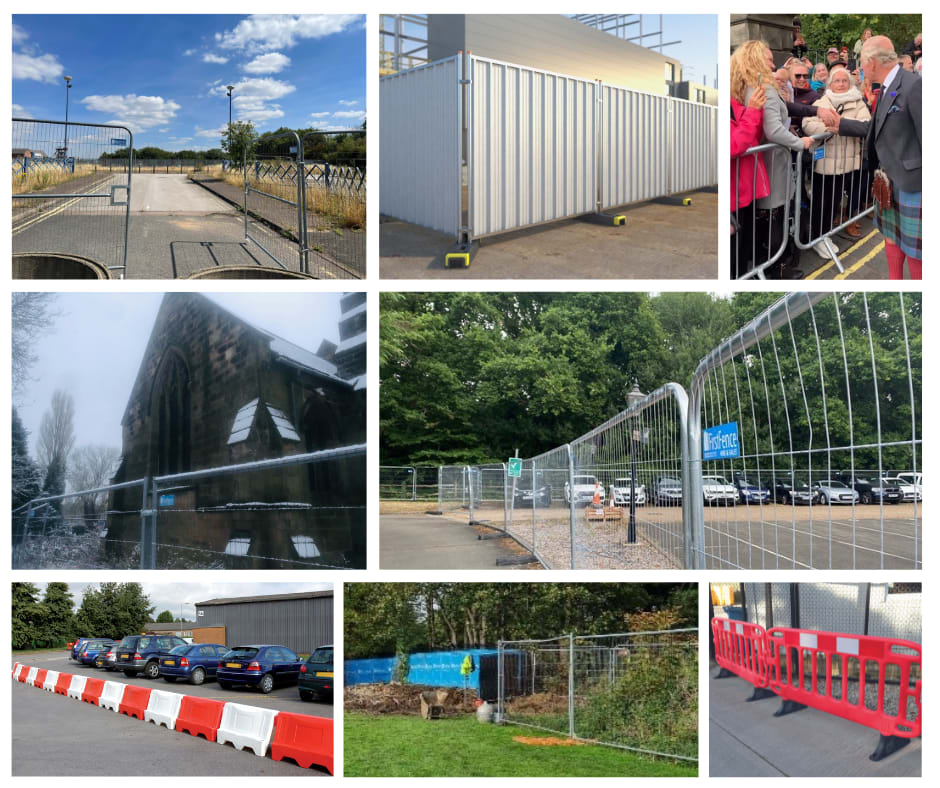 What is Temporary Fencing & How to Install It?
Temporary fencing is a popular fencing solution, especially for short or medium time frame. In this blog, discover what temporary fencing is and how to install it.