Composite Fencing
Composite fencing is a great choice for homeowners who want a durable, low-maintenance, and environmentally friendly fence. It is an extremely popular choice for UK gardens.
What are Composite Fence Panels?
The panels are made from a durable and low-maintenance wood plastic material that is perfect for your garden. Composite fencing is more expensive than traditional wood fencing, but it is resistant to rot, decay, and pests, making it a long-lasting and cost-effective investment. They are easy to connect and create a stylish and sustainable privacy fence.
Made from from 98% recycled content and being 100% recyclable, the panels are very environmentally friendly. The natural fibres used to make the boards are surplus or recycled material from the wood and food industries. The HDPE (high-density polyethylene) components are from existing recycled HDPE products. The boards are recyclable through standard household recycling.
A 12-board kit creates a 1.8m high panel. You can increase the height in 15cm increments by using the single boards to make up difference as required. We offer 3 different post heights. You can cut the boards and posts down to suit your specific requirements.
Features of Wood Composite
Durability: The fencing is very strong and durable. It is weather resistant and can withstand conditions, including rain, snow, and wind.
Low-maintenance: Once installed, the fencing requires very little maintenance. No painting or staining needed and you can easily clean the panels with soap and water.
Environmentally friendly: Manufactured from recycled plastic and natural fibres, wood composite is the most eco-friendly choice.
Aesthetic appeal: Available in a variety of colours and styles, you will find something to match your home's décor. You can choose from grey or brown wood effects, and even incorporate decorative panels.
How to install Composite Fencing?
With only basic tools required, the panels are relatively easy to install. For further guidance, please refer to our Installation Guides, located on the product pages.
Accessories
We have a variety of accessories available for the fencing:
Composite gates can be purchased to create an access point to your garden.
Wind anchors are available to secure your fencing in windy areas.
Baseplates can be used to install your posts on concrete.
U-Profile Posts allow you to fix your fencing run right up to a building.
Decorative boards enable you to customise your fencing.
Help Centre
To ensure you have all the relevant information about the products you're purchasing, we've published a series of how-to guides: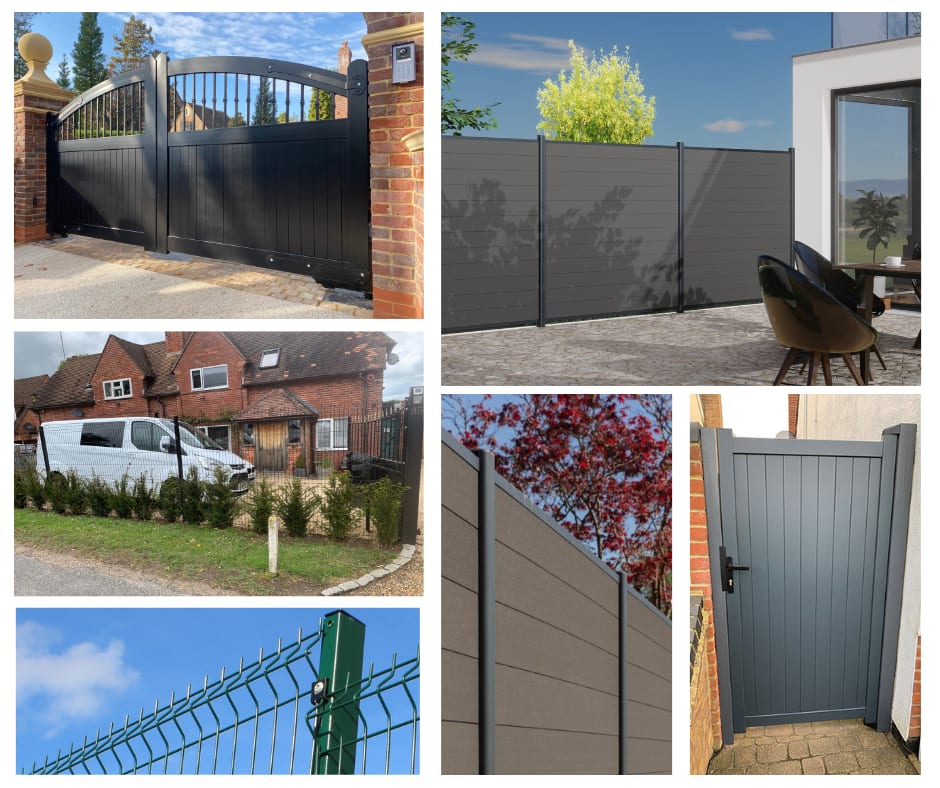 Ideas for your garden fencing - how to make a perfect choice for you?
Making the right choice for your garden fencing is a decision that you'll need to live with for a while. That's why it's just that important to be due diligent and do your research.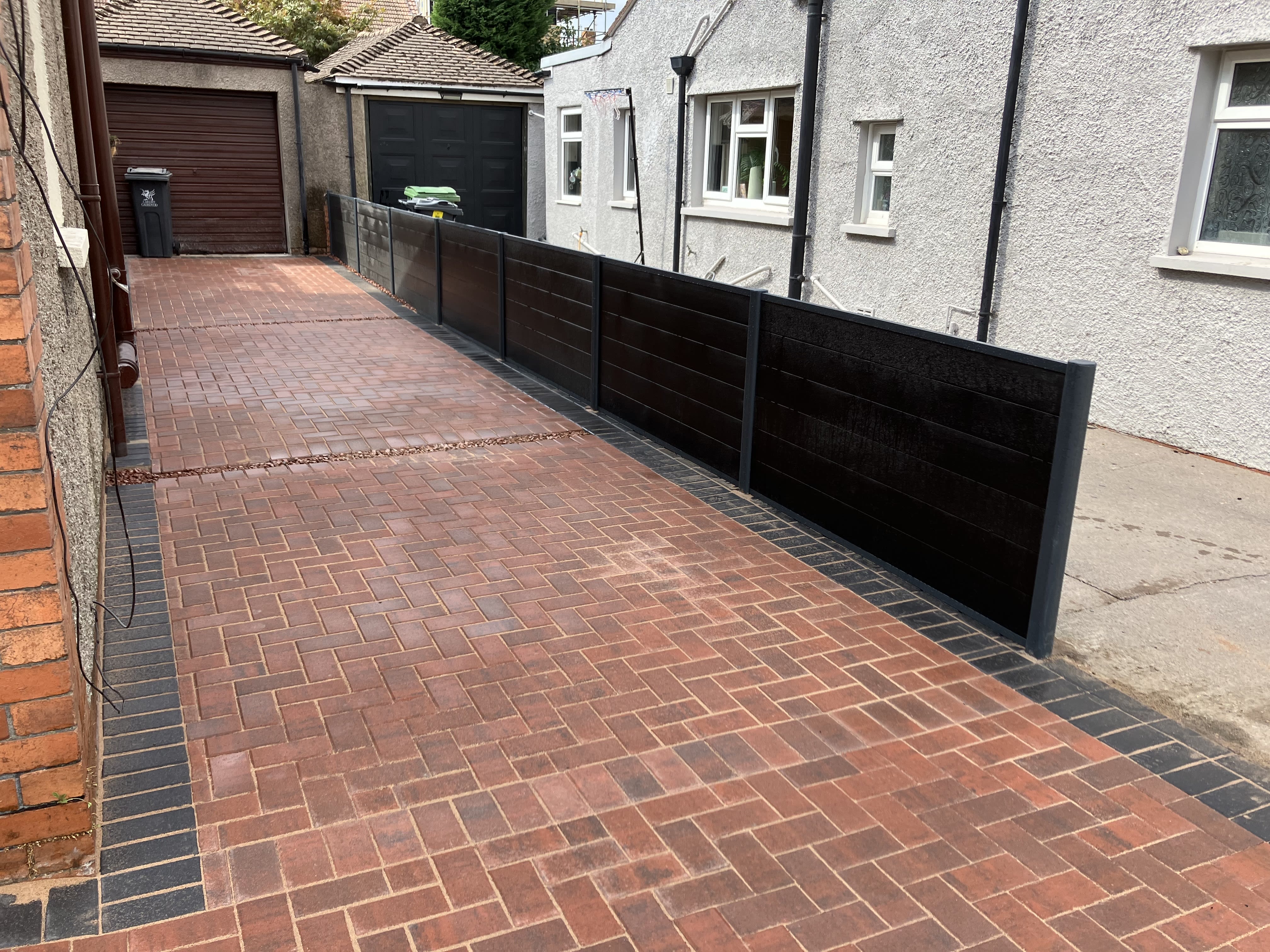 Sustainable Fencing Ideas
There are many sustainable fencing solutions available, with some being more eco-friendly than others... Find the solution for you with our latest blog.