EnviroRail® Bow Top Play Sec Railings
The EnviroRail® Bow Top Play Sec Railings are an environmentally friendly solution for creating child-friendly perimeters around areas such as parks and playgrounds. Each bay of EnviroRail® Bow Top Play Sec Railings has been specifically designed so that all of the gaps are less than 89mm. These small gaps prevent children from fitting body parts such as heads and arms through the openings, potentially causing them to become stuck or injured. With their bow top style design, these railings also reduce the risk of injuries caused by sharp points or edges.
Manufactured using unique, more environmentally friendly techniques than standard bow top railings, the EnviroRail® Bow Top Play Sec Railings consist of custom-formed and laser-cut components that are pressed together to form incredibly strong bonds. This method of joining components reduces the amount of welding required, which is a very energy and resource-intensive process. These pressed bonds are incredibly robust and are as strong as their welded counterparts.
Each bay of EnviroRail® Bow Top Play Sec Railings has been made to last. They are constructed from high-quality steel and finished with a bright and colourful high-quality Polyester Powder Coating (PPC).
Benefits and Features
An environmentally friendly alternative to other child-safe railing systems.
Child-safe design: To prevent body parts from becoming trapped, all of the openings in these EnviroRail® Bow Top Play Sec Railing kits are less than 89mm. The bow top design also reduces the risk of accidents or injuries caused by sharp edges or points.
Available with either dig-in or bolt-down posts, allowing these railing systems to be installed on a range of ground types.
Create a visually appealing perimeter with the use of our Polyester Powder Coatings (PPC) in a range of bright and colourful RAL colours.
Customise your EnviroRail® System
Like the standard bow top railing kits, the EnviroRail® railing kits can be customised to create a fantastic-looking perimeter system with the use of Polyester Powder Coatings (PPC). These professionally applied coatings are available in a range of RAL colours and provide the steel with an additional layer of protection.
Take a look at the rest of our EnviroRail® range: Be sure to explore the rest of our EnviroRail® railing systems. In addition to the Play Sec systems, we also offer Vertical Bar Round Railings and Standard Bow Top Railings, so you can find the best EnviroRail® system for your requirements.
Contact Us
If you have any questions regarding our range of EnviroRail® Bow Top Play Sec Railing systems or any of the other EnviroRail® products that we have available, please don't hesitate to contact us. You can reach us by phone at 01283 512 111, by email at sales@firstfence.co.uk, or through our online live chat system.
Help Centre
To ensure you have all the relevant information about the products you're purchasing, we've published a series of how-to guides: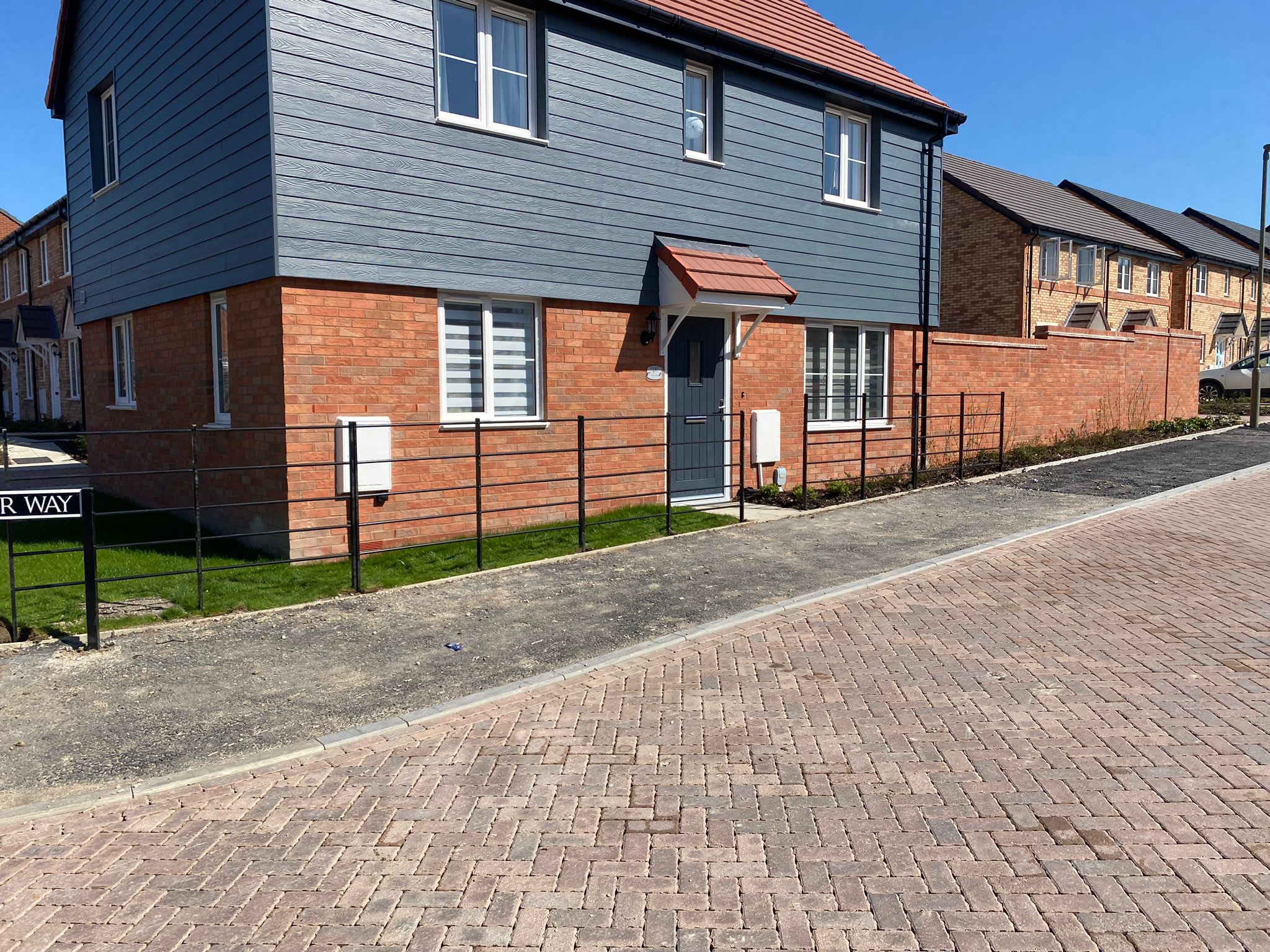 First Fence launch NEW Environmentally Friendly EnviroRail® Railings
Learn about the benefits of our different EnviroRail® Railings in our latest blog.