Chapter 8 Water Filled Barriers
Water-filled Barriers are robust plastic barriers that offer great strength, as well as a high level of visibility. Plastic Water-filled Barriers are designed to provide safety and separation in areas with vehicle traffic. By assembling a Water-filled Barrier, you can help provide pedestrian traffic with protection from vehicles, plus slow-moving objects that may cause damage or harm.
Our plastic Water-filled Barriers function as effective road barriers and provide a sturdy and reliable safety barrier system that can be used on a temporary basis. These plastic barriers are easy to assemble and should be filled with the appropriate amount of water to provide weight.
At First Fence, we offer a variety of Water-filled Barriers available in red and white colors for excellent visibility. They are completely reusable, offering excellent safety, protection, and durability.
We offer the barriers in a range of sizes and styles, including the durable 1.0m Evo barrier, as well as heavy-duty GB2 barriers. The diversity within the barriers we supply allows you to choose the right barrier system for your project requirements.
We also have ex-hire Water-filled barriers at a discounted rate if you are interested in purchasing a barrier system within a limited budget. We can also offer our water-filled barriers for hire instead of purchasing them. This is often the best option if you are using the barriers for a single project and have limited storage space.
Contact Us
If you have any questions regarding our waterfilled barrier range, please do not hesitate to contact us on 01283 512111 or email sales@firstfence.co.uk
Help Centre
To ensure you have all the relevant information about the products you're purchasing, we've published a series of how-to guides: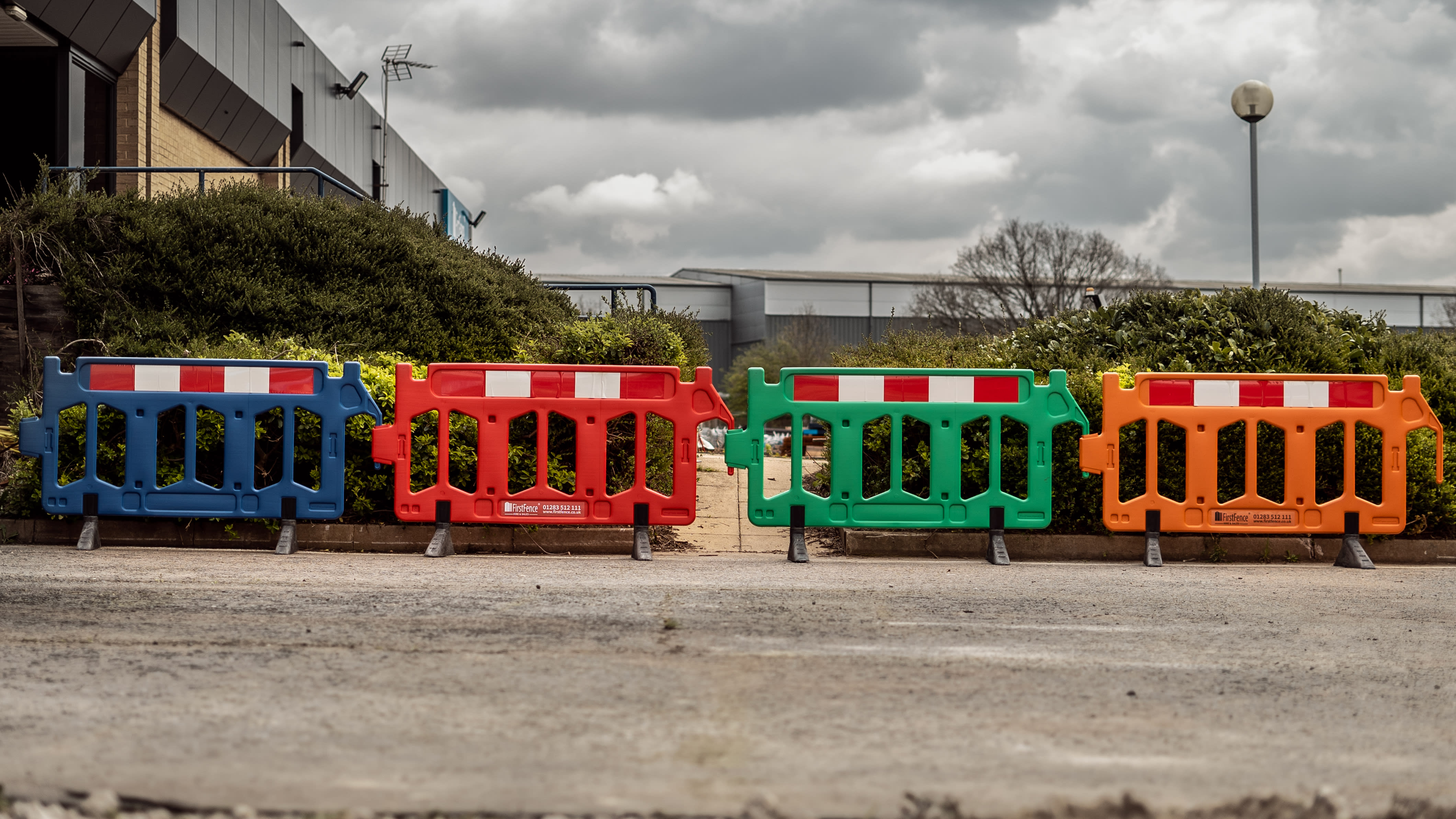 What are Chapter 8 Barriers?
In this blog post, we will explore chapter 8 barriers in further detail, understanding what they are, how and where they can be used, and the benefits that they offer.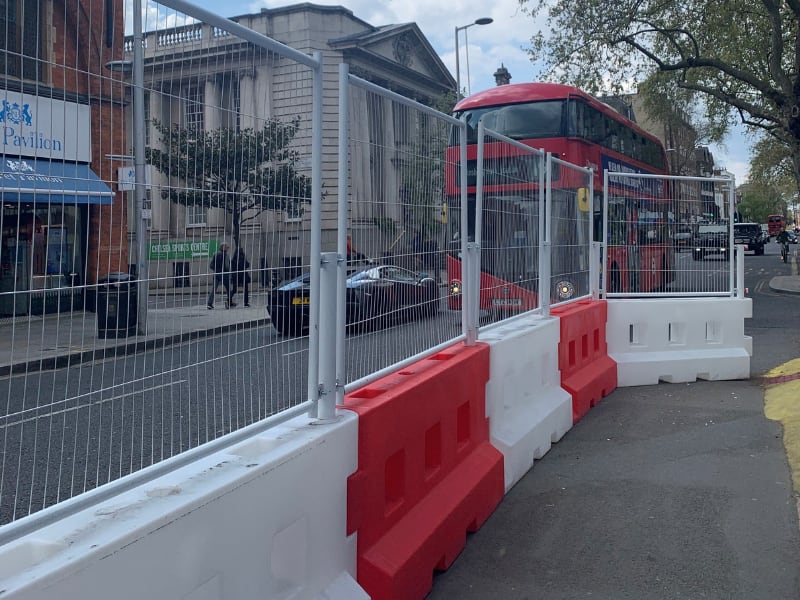 How and when to use a Water Filled Road Barrier
In a number of situations, a water-filled barrier can be an extremely useful tool. We will talk about the advantages: